August 24 2013
7
24
/

08
/

August
/

2013
15:34
Hi everyone,
a new version of your favorite site is now available at:
http://languesvivantes.eklablog.net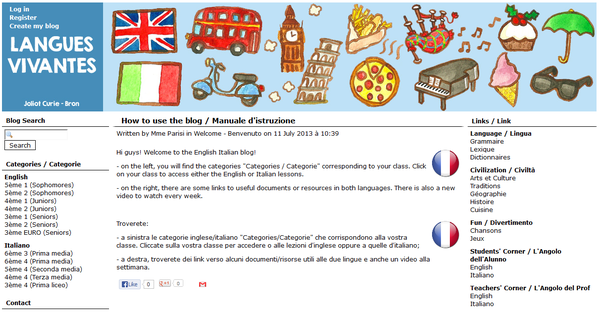 Think about updating your bookmarks.
It will now be a blog for English, Italian, AND Spanish! Great, isn't it?

Thanks for following us and let us know your opinions and ideas in the comment sections of the new blog.
Merry back-to-school to y'all!
Mr Hattais.